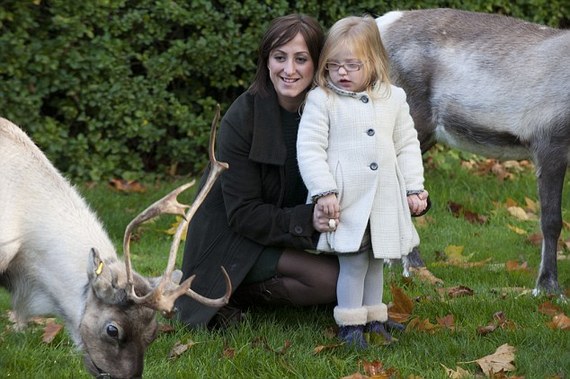 Best known for her long time role as Sonia Fowler on EastEnders, actress Natalie Cassidy is hoping for a new addition to her family.
A friend of Natalie has revealed that things are getting very serious between the actress and her new boyfriend, BBC cameraman Marc Humphries, who she started dating this spring.
Natalie has a four-year-old daughter, Eliza, with her former partner Adam Cotrell. The couple permanently ended things in December after a tumultuous four year on/off relationship.
"Natalie has finally drawn a line under her relationship with Adam and finding love with Marc has given her a whole new lease of life," a source told Closer magazine.
"She's even hinted that she may be ready to be a mum again, as she'd love a brother or sister for Eliza."
"She and Marc have spoken about starting a family when they're settled in their new home."
Natalie has spoken publicly about her abusive relationship with her ex-fiancé Adam, who was convicted for assaulting Natalie in 2011.
Natalie cause huge upset and anger in her fans when the couple reunited in 2012, and got engaged a second time in 2013. Natalie however says she has no regrets.
"It was my decision. I'm really glad I gave it another chance."
"When kids are involved you almost have to. I can always say to Eliza, 'Mummy tried, but it didn't work out.'"