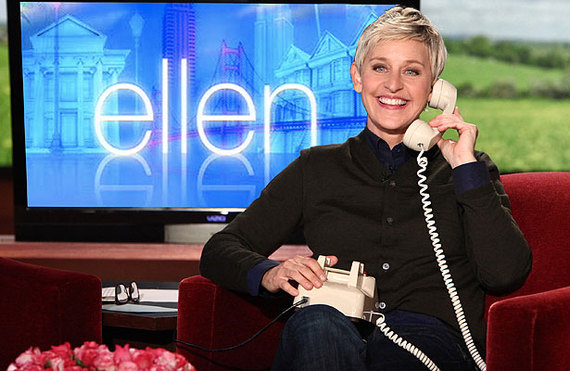 Talk show host Ellen DeGeneres has taken on the happy job of announcing the birth of a new baby.
It's not her baby though; she announced the birth of Fall Out Boy front man Patrick Stump's first child, who was born yesterday.
Patrick and his wife Elisa Yao welcomed their baby boy Declan, and shared an adorable picture through Ellen.
Ellen tweeted: "It's a boy! Actually, it's a @FallOutBoy. Congrats @PatrickStump and welcome baby Declan!"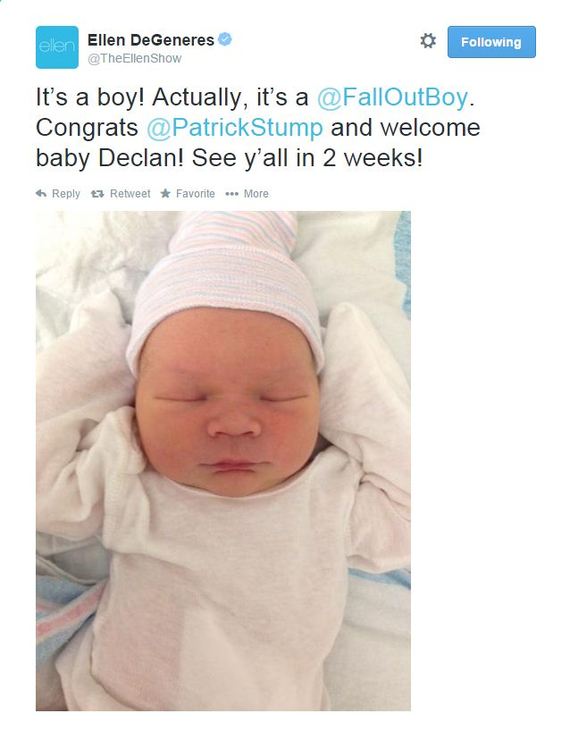 Patrick is the third member of Fall Out Boy to welcome a baby this year.
Bassist Pete Wentz welcomed his son Saint Lazlo just two months ago, while Joe Trohman welcomed his baby girl Ruby in April.