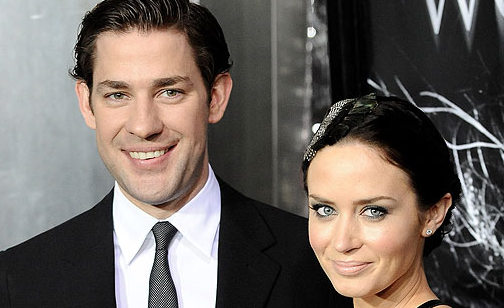 Emily Blunt has said becoming a mother is the "coolest thing that's ever happen to" her.
Blunt who was about eight months pregnant at the time, talked about her excitment of the arrival of her first child and how pregnancy was making her feel: "I feel good, although I do wake up feeling like my grandmother."
Blunt went onto to describe the difficulties she had in trying to get comfortable during her pregnancy.
"I sleep with a fortress of pillows around me. I've got one of those huge C-shaped ones. My husband calls it Gary."
Blunt also came up with her own tips during her pregnancy. The actress said gluten free cookies really helped her throughout her pregnancy and she just made sure to avoid the internet when it came to baby tips.
Since the interview Blunt has given birth to her daughter, Hazel on February 16 with her husband John Krasinski.
John shared the good news with fans on Twitter last February: "Wanted to let the news out directly. Emily and I are so incredibly happy to welcome our daughter Hazel into the world today! Happy bday!"