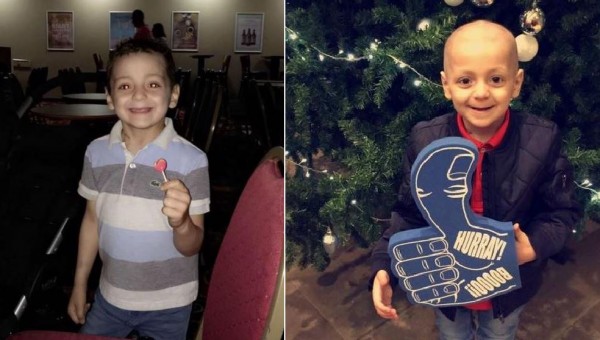 A photograph of, Bradley Lowery, and his older brother, Kieran, has given us a stark reminder of the unconditional love shared by siblings.
The heartbreaking snap shows six-year-old Bradley sitting on the couch with Kieran hugging him in an emotional embrace.
The photo was shared by the boys' mum Gemma, who commented:
"My two boys, my world, my everything."
The snap comes at a disheartening time for the family as Bradley, who suffers from a rare form of cancer called neuroblastoma, is beginning to deteriorate quickly.
The youngster has been fighting the disease since he was just 18-months-old and has captured the hearts of thousands.
Our thoughts are with the family through such a tragic time.