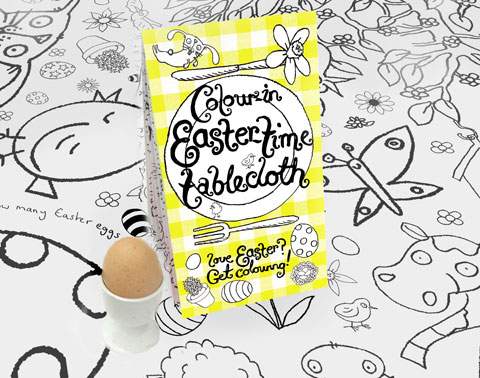 MummyPages recently came across Eggnogg, a gorgeous company that offers quirky, creative gifts, greeting cards, and fun colouring-in activities for all ages. The products from Eggnogg are really original, bright and fun, and are ideal for challenging the senses of little ones wanting to explore with colour, texture and humour.
Eggnogg has some lovely products available in time for Easter, that are not only beautiful to colour-in, but will also be a much needed distraction from all the chocolate in the house! The Colour-in Easter range is full of eggs and frolicking bunnies. Included are Colour-in Easter tablecloths, bunting and pocket-books. Not only are they seriously fun, but they make for lovely decorations at Easter time.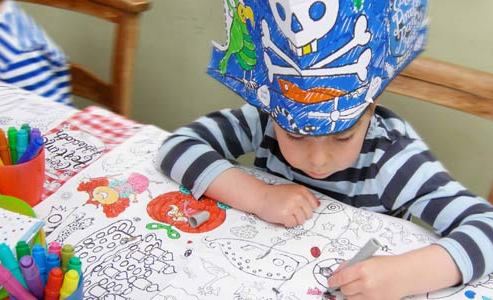 If you are hosting a play date, and are looking for something fun and original for the kids to do (that also takes up lots of time) we suggest you try the Eggnogg's Colour-in Fancy Dress sets. Included are fairy wings, tiara, bracelet and necklace, or super hero cape, cuffs and mask. Such a cool idea! Both sets have an rrp of £3.99.
Are you bringing the kids to a family dinner or function in the coming months? Want something to keep them quietly entertained? We think the Eggnogg Colour-in Placemats are the perfect solution. Choose from a Colour-in Fortuneteller, Aeroplane, or Party Hats (rrp £1.99 each). Or, if you are trying to keep the kids out of the way altogether (harsh but sometimes necessary) give them Treasure Hunt Pocket Book. It's full of clues to colour in and hide throughout the garden (rrp £2.99).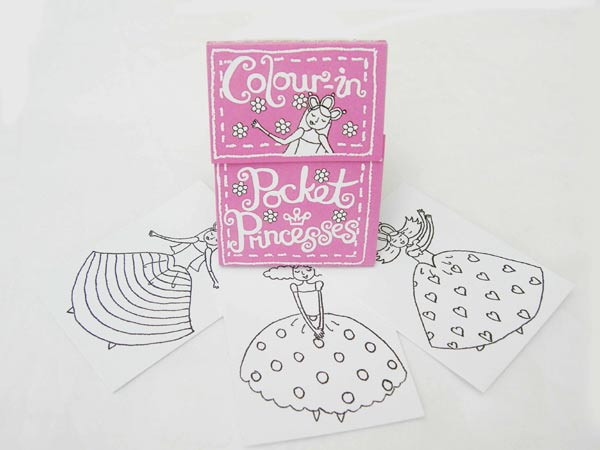 These are just some of the brilliant products available from Eggnoggs. To find out more or place an order, visit
http://www.eggnogg.co.uk/
.
MummyPages fans will receive a free doodle dinnertime place matt with any orders placed worth £20 or over. Simply quote EGGOFFER13 when placing your order.