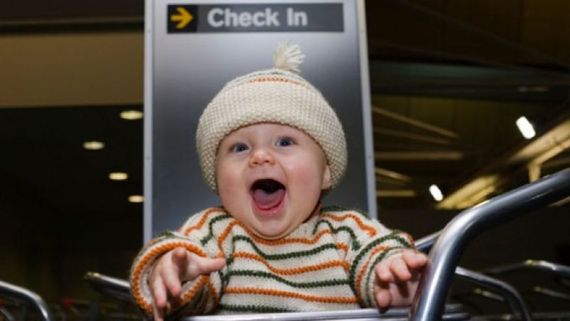 While you probably don't give much thought to the airport you're taking off from or landing in, a good one can make all the difference to your trip.
An airport that caters for your family's needs and wishes, can add bundles to your travel experience and either start or finish your holiday off in the best possible way.
Schiphol Airport, Amsterdam
At this airport, you can bring the baby to a nursery full of cribs with fresh linens, or take your little one along to buy tulip bulbs or tour the Rijksmuseum. Don't miss the chance to taste poffertjes (mini pancakes) and kibbeling (cod croquettes) washed down with the local genever cocktail or some hot chocolate. In the Holland Boulevard passageway between Piers E and F, arriving guests and transit passengers can share in the country's art, culture and literature. The passage is broken into quiet living room spaces with couches and reading nooks, and there's even a new Airport Library where passengers can read books in 29 different languages, listen to music, watch films and download these free of charge. Some spaces have fireplaces and workstations with electrical outlets, others have forest-themed kids climbing equipment, while another has the Babycare Lounge.
Gatwick Airport, London
Here, families can check into the by-the-hour pod hotel called Yotel, where £45 buys four hours of comforts.
Paris Oly Airport, France
Enhanced lounges, such as the Air France Lounge at Paris Orly Airport (Orly West Hall 2) designed for unaccompanied minors, are stocked with entertainment such as a PlayStation 3, TV and age-appropriate board games for young children. It also has around 35 baby-changing stations, as well as loaner strollers.
Kastrup airport, Copenhagen
This airport has a children's play area with climbing and jungle-gym-like structures in its Transit Lounge.
Barajas International Aiport, Madrid
This airport may be a bit of a maze when you're trying to catch a flight, but it also provides run-around play areas so the kids can let off a bit of steam before boarding the flight.
Domodedovo, Moscow
This Russian airport has a family playroom with slides and a ball pen, as well kid-friendly bagel vendors.
Am Main Airport, Frankfurt
This is one of Europe's busiest layover points, but has both a play area and easy access to quick sightseeing via the excellent rail service on longer layovers.
Image via Pinterest.