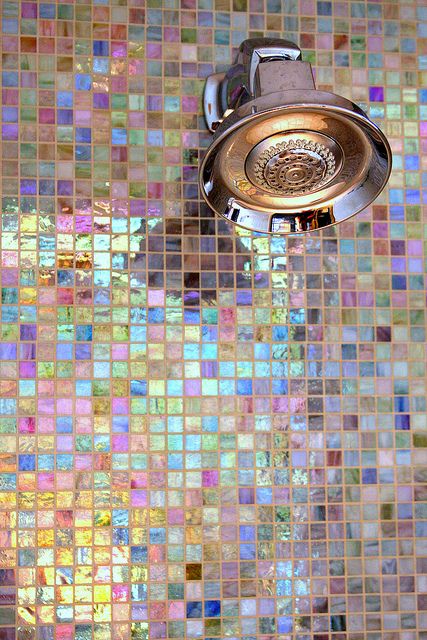 A good shower is a staple of any bathroom, and when choosing one you should consider what style, type and size is best for your space.
Have a look at the various types of showers available on the market, before choosing the right one for you.
Manual
Manual showers have a lever to control the mix of hot and cold water. The temperature can be affected by someone else when a tap is turned on elsewhere in the house.
Thermostat
Thermostatically controlled showers contain a valve that automatically keeps the temperature control set by the user, so there isn't a variance in hot and cold. These are safer for children and the elderly.
Pump
Pumped showers extract water from the hot water cylinder and pump it into the shower to give higher showering performance. The idea of a power shower is not to take the skin off your back, but to provide a large volume of water. The heads have multifunction and waterways are generally larger than on standard equipment. If you want an invigorating shower, you can reduce the number of outlets. The disadvantage of power showers is they need substantial amounts of stored hot and cold water.
Electric
Electric showers require no stored hot water and are very convenient and economical. They deliver hot water on demand. The downside is the water pressure, approximately four to five litre per minute, which is poor compared to 'pumped' showers which can produce up to 18 litres per minute but require stored hot water.
Heads up
There's a huge range of showerheads on the market, with new products popping up every few months. Heads with six functions are available but most people find three functions enough. If you want a big rain showerhead and lots of body jets, you need to put a pump on your system or install a pressurised system.
Cubicle styles
Standard cubicle size varies from 700mm x 700mm up to 1700 x 800mm. Putting the shower over the bath is generally done in restricted spaces, however, sleek fold-back screens make this attractive even when space isn't an issue. Bath screens are designed to be installed with the bottom edges of the glass panel parallel to the top surface of the bath. If you're installing a screen, make sure the bath is level and that the wall that the screen is being bolted to, is vertical. Bath screens often don't work well on baths with sculpted edges or handles so check before you buy. The other
Tray chic
With the minimalist look dominating in bathrooms, there is lots of demand for very slim shower trays. Standard show trays are available in widths up to 1200mm. Square or rectangular trays look better in alcoves while quadrants suit two wall showers.
Image via Pinterest.