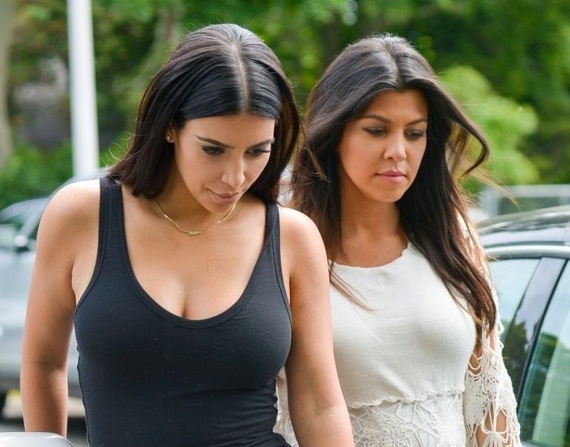 After keeping us in the dark for months, it has finally been revealed that Kourtney Kardashian is expecting a baby girl.
Expecting her third baby in December with long-term partner Scott Disick, it has been reported by several people that they are having a little girl.
Kourtney is said to be delighted to be having another girl, as she loves her close bond with her sisters.
"Kourtney is so thrilled; she had wanted a girl from the very start," a source told reporters. "Growing up with so many sisters, it's always been Kourtney's dream to give her daughter a little sister."
Kourtney has two older children with Scott, her son Mason is age four, and her daughter Penelope is two.
She announced her pregnancy this summer, revealing the news on the family's reality show Keeping Up With The Kardashians.