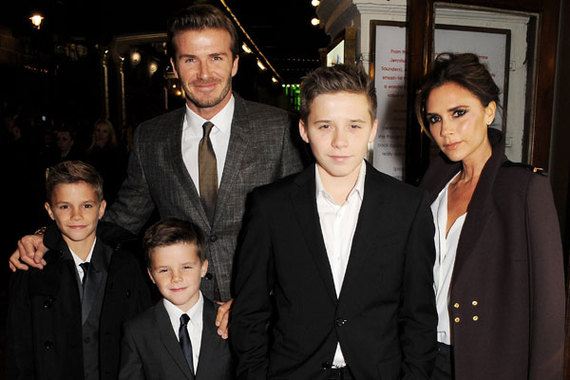 A video has been posted online of famous dad David Beckham being confronted for leaving his son in the car while he went to a spin class.
The video shows the footballer being tackled by a photographer as he left a Los Angeles gym on Thursday afternoon.
David, who had been inside the gym attending an hour-long spin class, was asked by the paparazzi photographer whether he thought it was a "good idea" to leave his nine-year-old son Cruz in the car.
David, who by then was surrounded by paparazzi, said the car's air conditioning was on while he was gone.
The celebrity dad's rep later said that Cruz was never in harm's way, and that in fact there was a nanny in the car at the time.
"It is complete lunacy to insinuate David would leave his kids in the car like that. There was a nanny and air conditioning [in the car]," said the rep.
Later that day, Cruz and David, along with David's other son Romeo, attended the Nickelodeon Kid's Choice Sports Awards in LA.
David is also dad to 14-year-old Brooklyn and three-year-old daughter Harper, and has been married to Victoria Beckham since 1999.
It seems as if the photographer was trying to get a reaction out of the star, but do you think he also made a good point?