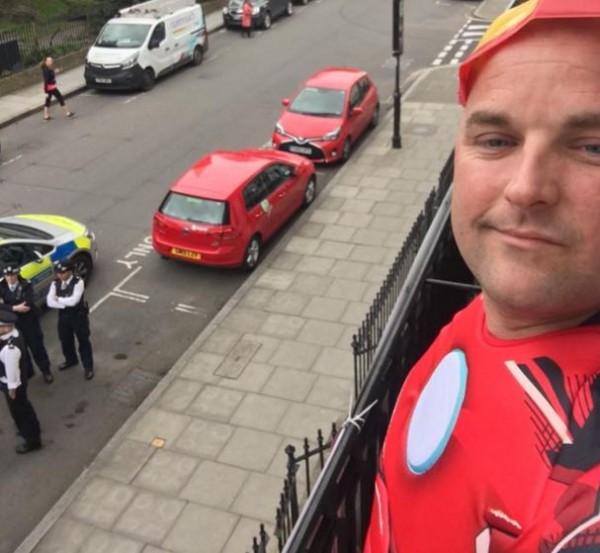 33-year-old Bobby Smith scaled the balcony of Boris Johnson in protest at the lack of father's rights in the UK, today.
Bobby, who is a New Fathers 4 Justice activist, was joined by his friend Martin Matthews and said he was making the stand because of how fathers are treated.
Talking to Get West London from the balcony, the 33-year-old said that the London Mayor has done nothing to help single dads, saying: "We're doing a protest for father's rights. Boris wants to be Prime Minister and he's pushing himself out as more than just an MP, and more than a Mayor - he's a national figure."
"He's been London Mayor for eight years now and he's done nothing for fathers in the capital - he's done nothing for the poorer areas, not like Islington where we are now."

This is not the first time the father has climbed a building in protest. He also used a ladder to get onto the roof of Buckingham Palace and has also scaled House of Commons leader Chris Grayling's house.
Revealing that he split up with his children's mother eight years ago, he explained how it was meant to be 50/50 "but she just stopped [him] seeing them."
"I've been going through the family court and protesting for years [...]. Boris has done eight years as Mayor and he's done nothing to promote change in family law to give a chance to hard-up fathers," Bobby explained to the publication.
"We're talking about dads who want to see their children like me and my mate who's up here now."
They are not affiliated with Fathers4Justice which was founded by Matt O'Connor.
SHARE to highlight the issue.