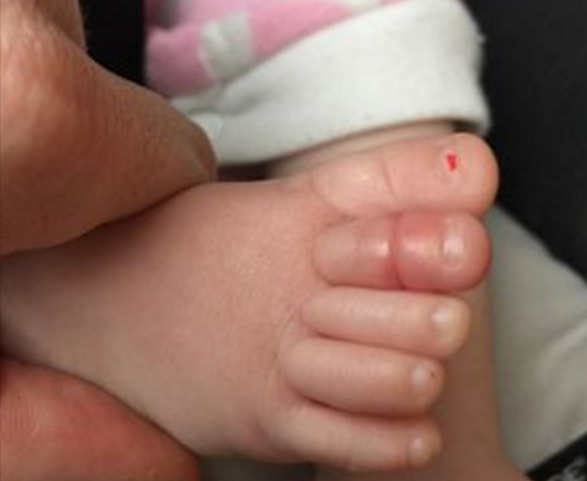 In a Facebook post which has been shared over 10,000 times since its upload in recent days, a father from the United States reached out to fellow parents in an effort to prevent a potential tragedy within their family.

Drawing on his own recent experience with baby daughter Molly, Scott Walker outlines a situation which will be familiar to the vast majority of parents, writing: "I was with the family over lunch and Molly was cranky and screaming - nothing out of the ordinary."

However, it swiftly became apparent to Scott and his wife, Jessica, that their daughter's distress may have a much more sinister source that originally understood.

Explaining that his wife began tending to their child, Scott told Facebook users: "As worked up as she was getting, she started to overheat, which prompted Jess to remove her socks and cool her down. That's when we saw her toe."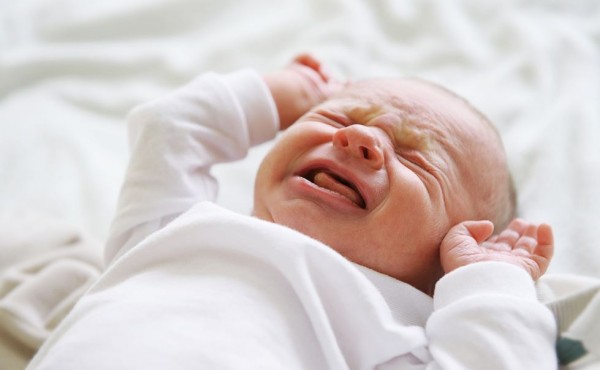 Sharing a jarring image of his little girl's foot, Scott wrote: "This is called a hair tourniquet, which is literally a strand of hair that, while inside a sock, unexplainably wraps around a toe so tight that it can cut through the skin and potentially cut off blood circulation."

Paying tribute to his wife, Scott assured friends and followers that Molly's mum quickly sprung into action, writing: "Luckily for Molly, she has a mother with medical emergency superpowers who was able to remove the hair with tweezers and a magnifying glass within a few minutes."

Desperate to highlight the severity of the incident, Molly's concerned father continued: "This picture was taken about 45 minutes after the hair was removed. Unfortunately, the hair managed to cut all the way through Molly's skin, completely around her toe, but it could have been worse had it gone much longer untreated, or if the hair wasn't accessible."



Scott, clearly determined no other couple or child should experience the distress caused by such an event, finished his post with the words: "The doctor told me, for future reference, to always check the toes if the baby is inconsolable. Just an FYI to any parents or care takers out there."

Scott's post has been liked 16,000 times thus far and a worrying number of parents have asserted that their child has too fallen victim to a hair tourniquet, with one mum writing: "Yep this happened to my daughter many years ago. But with a pair of tights there was a loose bit of thread in the toe area. It got so tight round her toe she ended up going to theatre to remove it."

Is this something you check for regularly?