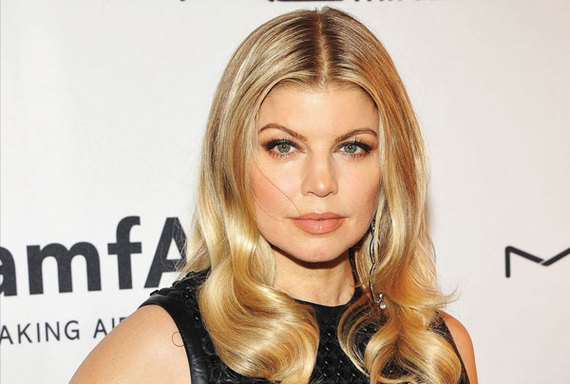 Former Black Eyed Peas singer Fergie revealed in an interview on the Chelsea Lately talk show, that she sometimes French kisses her 11-month-old son Axl.
Axl is the first child for Fergie and actor husband Josh Duhamel, who married in 2009.
She was explaining to host Chelsea Handler that she recreated the iconic photo of the American sailor kissing a nurse on hearing that the Second World War was over.
"I kissed Axl and Josh at home - both French," Fergie said. "My son likes to French kiss me a lot."
It's so delicious!" She laughed.
Perhaps sensing the awkwardness of this, she continued:
"He goes in for the kill, but I'll have to cut that off at a certain age, or else that'll be weird."
Weird already Fergie. Weird already.