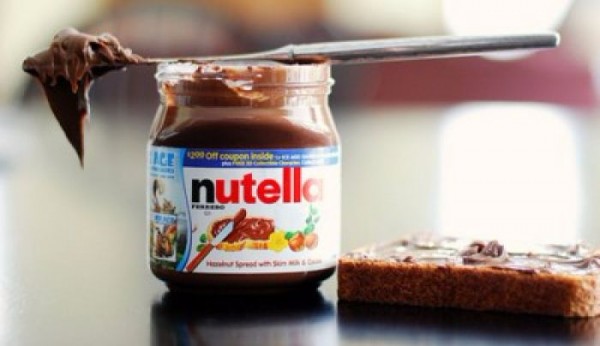 Lets not beat around the bush, we all love Nutella, whether it be in a crepe, on toast or even alone on a spoon.
So imagine our devastation when we read a study that claims that one of Nutella's main ingredients, palm oil, is carcinogenic.
The report, by the European Food Safety Authority (EFSA), claims that palm oil is more cancer-causing than any other oil when refined at temperatures above 200 degrees, as it often is in the food processing industry.
Supermarkets wanna ban nutella, because it may cause cancer???!! Wtf 2017 i had big hopes for you!! pic.twitter.com/gludo7qcZY

— Sansho (@sanshodelaine) January 12, 2017
However, the study did not recommend that consumers stop eating it (thank goodness) as further research into the area is required.
Nutella producer Ferrero has taken a public stand to defend the ingredient, after some companies have called for a boycott of the cheap oil.
"Making Nutella without palm oil would produce an inferior substitute for the real product, it would be a step backward," Ferrero's purchasing manager Vincenzo Tapella told Reuters.
Nutella relies on the oil to help create its smooth, spreadable texture and maintain its shelf life.
@SeanaGasson well I'm fucked I've just polished off a family pack in a week on my own

— Ellen Clancy (@ClancyEllen) January 11, 2017
In order to counteract the 3 percent dip in sales that Nutella has seen since the publication of the palm oil report, the company has released a TV ad discussing the studys findings and reassuring customers that its spread is safe.
"The palm oil used by Ferrero is safe because it comes from freshly squeezed fruits and is processed at controlled temperatures," Tapella says in the ad.
Well thank god for that.