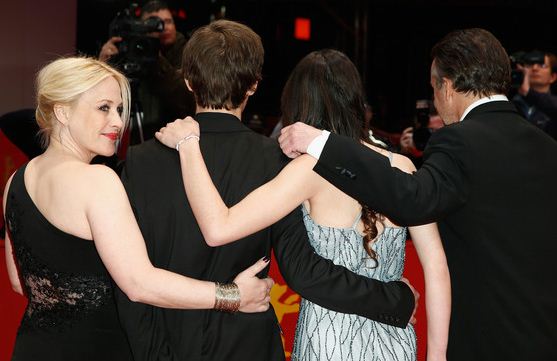 It's something many mums have experienced, but it's not often discussed by those in the public eye.

Well, it looks like Boyhood star Patricia Arquette intended to change that when she opened up about the lack of sex drive that can affect women following the birth of their children.

Offering her opinion on the issue, the actress said: "If you're a parent, whether you're 40 or 25, the first thing that leaves is your sexual drive."

Eager to reassure any concerned mums out there currently experiencing a slump in the bedroom department, the star goes on to say: "But I think if you're rested and the kids are OK, it comes back pretty fast if you have a lovely partner who cares about how you feel."

With all the other concerns a new mum faces, Patricia asserts that a lack of sex drive shouldn't be a worry, saying: "It's not a necessity to survive, so if you're totally exhausted and tapped out, that will be the first thing [to go]."

The mum-of-two believes these changes are fleeting and says: "If you feel loved, funny and attractive to your mate. I think those things come back."