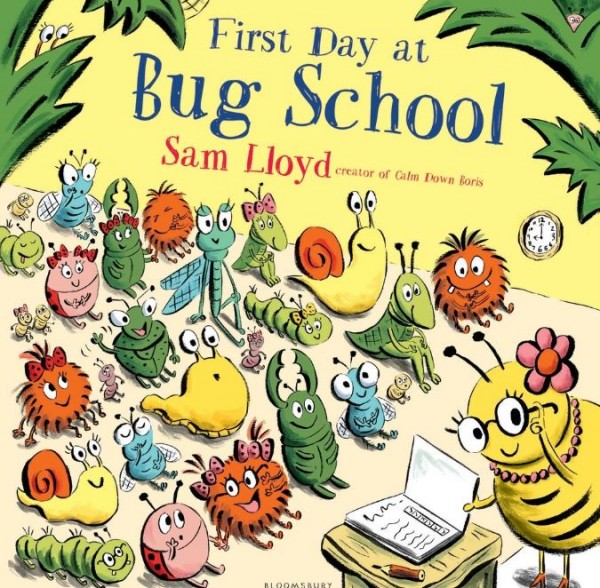 Children's author Sam Lloyd has already made a name for herself as the best selling illustrator of Calm Down, Boris.
Selling over half a million books in the UK alone, her picture books are fun and engaging, and her latest offering First Day at Bug School is no different.
Perfect for little ones heading off to school for the first time, First Day at Bug School shows just how much fun starting school is!
Bug School is located at the bottom of the garden and here readers will be able to learn creeping with the spiders, singing with the crickets, count spots with the ladybirds and hop, skip and jump in P.E. with the fleas.
A rhythmic, bright celebration of school, starring some very cute bugs indeed, First Day at Bug School is sure to allay any fears your little might have.
Sam is also the illustrator of Yikes! Ticklysaurus, Dino-Baby, Dino-Mummy and Dino-Daddy.
Published by Bloomsbury, it is from Thursday, 11th August.
SHARE this cool book.