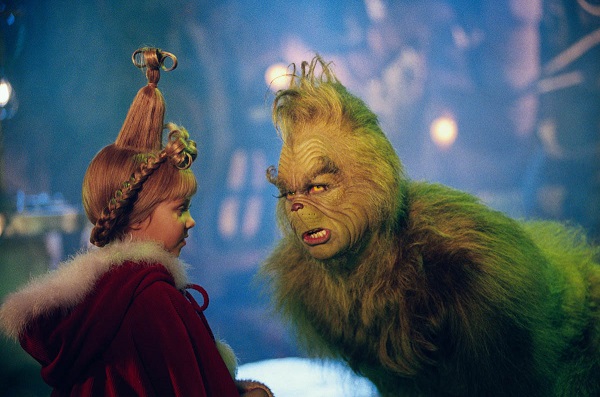 Five-year-old TyLon Pittman from Byram, Mississippi wants to be a police man when he grows up, and he's already well on his way.
While watching Youtube, be stumbled across videos of the Grinch stealing Christmas. So he did what any witness to a crime would do, and called the police.
Speaking to 911 dispatcher, he said that he was afraid that the Grinch was "coming to steal his Christmas."
Bemused by the phone call, the dispatcher posted the exchange to Facebook, where it was picked up by officer Lauren Develle.
Speaking to local media, Develle said that she wanted to reassure TyLon that his Christmas was safe:
"Our dispatcher posted a status on Facebook that she had received a call from a little boy ... and he told her he thought the Grinch was going to be coming to steal his Christmas," she said. "I asked her to send me his address."
This kid is not messing around when it comes to the Grinch. TyLon Pittman may have saved Christmas for the city of Byram. See the rest here: https://t.co/yxPcNgk5ET pic.twitter.com/9F14m1r85q

— Therese Apel (@TRex21) 18 December 2017
When the family saw the police car pull up to their house they didn't know what to think.
TyLon's older brother, who is home for Christmas from the air force, luckily caught the whole thing on camera.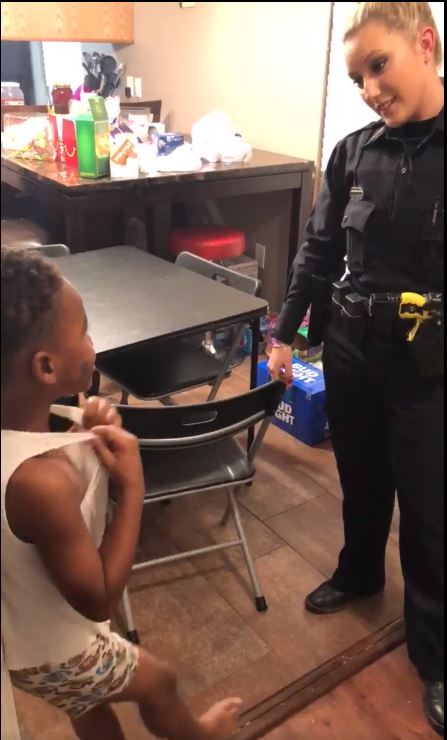 Develle, who has been compared multiple times to the Grinch's side kick Cindy Lou Who, asked TyLon what he would do if the Grinch came ot his house. To which he adorably replied:
"I'll get you guys to come back and bring him to jail."
He also shows her the video evidence of the Grinch stealing Christmas on Youtube.
Officer Develle confessed that she's a big fan of the Grinch, and the movies an important part fo her family's Christmas traditions:
"I kind of find it really funny... Every Christmas morning, my dad wears these Grinch pants.
It's his favourite movie. Growing up seeing the Grinch every Christmas was my favourite thing."
The story was so widely shared that the Byram police department decided to set up a sting operation on the green thief:
Surveillance photos caught the perpetrator allegedly trying to steal Christmas at a local residence. pic.twitter.com/bjSf8YhKFU

— Clarion Ledger (@clarionledger) 19 December 2017
Luckily however, TyLon was there to save the day. arresting the Grinch and bringing him to the police station:
We've got a good feeling that Christmas will be safe as long as this little guy is around!