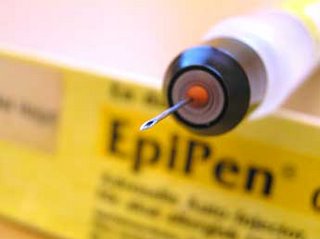 A flight from Dublin to New York had to make a quick turnaround when a young passenger suddenly fell ill from suspected anaphylactic shock.
The girl became unwell about 90 minutes after takeoff. Crew asked if there was a doctor on board the flight and two people came forward to help.
Luckily there was an EpiPen – an emergency injection of epinephrine – on board. The girl was injected with the EpiPen, which treated her symptoms long enough to get her to a hospital.
Epinephrine, also known as adrenaline, is used to counteract the immune response to an allergy. It reduces symptoms such as swelling of the throat, which can be fatal.
United Airlines has stated that they carry EpiPens on all flight in case of such an emergency.
There have been calls for more places to follow this example and have widespread access to these lifesaving injections.
Calls were renewed last December when a 14-year-old girl died on the street when a pharmacy refused to sell her an EpiPen without a prescription.