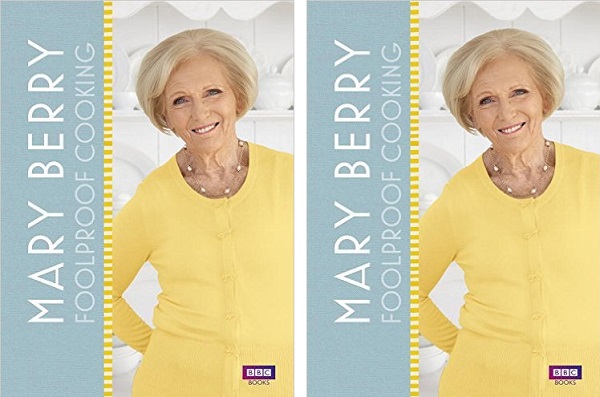 She is one of the most beloved cooking mavens around, and we have come to rely on Mary Berry's infinite wisdom in the kitchen.
Based on her latest show, Foolproof Cooking features a selection of Mary's favourite recipes that you can 'depend' on whether preparing a midweek family meal or throwing a spectacular dinner party for friends and loved ones.
The aim of Mary's latest recipe book is to take the stress out of cooking and boost the chef's confidence for every course and kitchen dilemma, and she covers just about every – and we mean EVERY – area you might need a little help with. From Sharing Platters & Nibbles to Poultry & Game, and Desserts & Puddings; Mary has you pretty much covered for any event.
You will be pleased to know that some of Mary's most delicious-looking recipes are delightfully simple, from her Herb Flatbread to her Garden Talgiatelle. For those that require a little extra attention, Mary has also included her own 'Foolproof Tips' to help readers avoid some of the common culinary pitfalls that could mess up an otherwise perfect creation.
We predict that this book will really come in handy as we enter into barbeque season, with the Salads & Vegetables section offering up some amazing suggestions for al fresco dining. While Mary's quiches and Posh Roasted Vegetables look deliciously different, her summer gateaux and jellies just scream 'garden party'.
Of course, as expected, Mary's sweet section is impressive, covering everything from puddings to tarts and biscuits. Best of all, the recipes are accessible and offer fresh twists on classics – just check out her Stem Ginger Shortbread and Cranberry and Coconut Energy Bars for proof.
Foolproof Cooking is a great book for mums who love to host and impress with tasty dishes, whether on a day-to-day basis with the family, or when entertaining guests in the home.
Foolproof Cooking by Mary Berry is published by BBC Books, and is available to buy now.