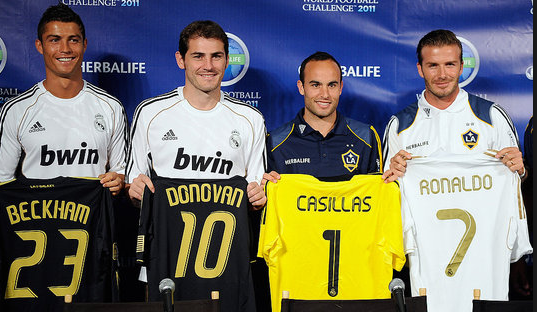 Portuguese footballer, Cristiano Ronaldo helped bring a 14-year-old boy out of a three month coma.
David Pawlaczyk from Poland was knocked off his bicycle by a car and was rushed to hospital with several injuries, but soon slipped into a coma.
David's parents were told sound therapy was their best hope of their son waking up and they should play familiar sounds to him.
David is a big football fan and his parents decided to play radio broadcasts of various matches including Ronaldo's.
However, when Ronaldo scored his third goal during Portugal's World Cup play-off clash with Sweden in November, David was listening and at that moment he was roused from his coma.
Ronaldo soon caught wind of the story and invited David and his parents to Madrid, so he could meet the 14-year-old.
David's mother, Isabella said David began to cry with joy when he discovered his idol wanted to meet him and is so grateful to Ronaldo for making her son's dreams come true.
"When I told David that he would fly to Madrid and meet Ronaldo, he could not stop crying. He could not believe it was true. David has asked us to take him to Madrid so many times. You [Ronaldo] have a big heart and we will never forget this."