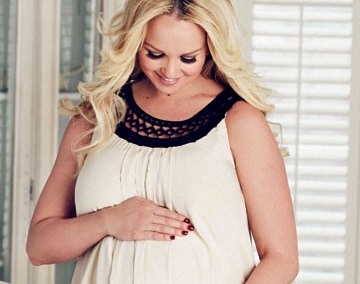 Former soap star Jennifer Ellison, best known for her role in Brookside as Emily Shadwick, has given birth to a baby boy.
Her new baby boy, named Charlie, is Jennifer and husband Robbie Tickle's third son. Their first child, Bobby, is age four and Harry turned one in July.
Jennifer's last two pregnancies came as a surprise to Jennifer, as doctors told her that due to cysts on her ovaries she would mostly likely not be able to have another child.
The actress announced the happy news on Twitter, writing:
"So happy to say Rob and I welcomed a new little man into our lives this morning at 9.37am! BABY CHARLIE. We're both doing great xx"

She then thanked the staff at the staff at the Liverpool's Women's Hospital for their work and help.
"I have never been looked after so well! Thank you Davinda, @LiverpoolWomens, Hayley, Rachael and especially @Murdochx4 EXCELLENT CARE! X"