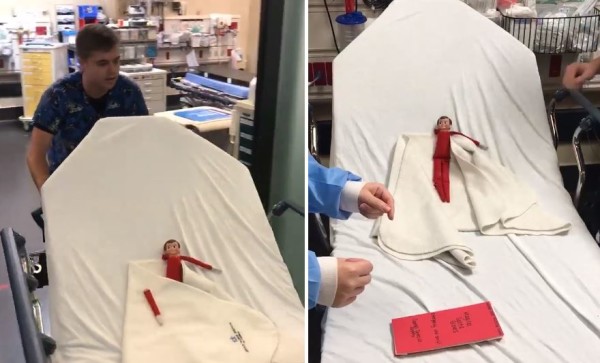 Seven-year-old Aubrie was left devastated when she woke up one morning to find her poor elf, Sam, had been viciously attacked by their German Shephard dog, Zoey.
Poor Sam sustained horrific injuries and was left with just one arm.
Upset for her daughter, mum Jenn knew she had to do something to make the elf better, so she did.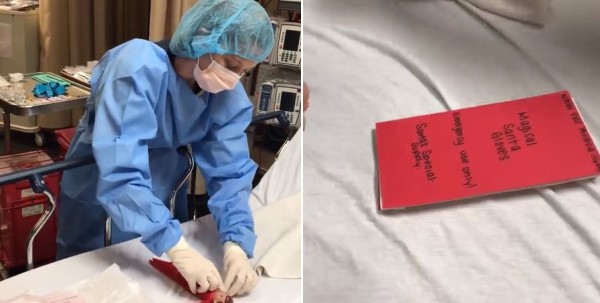 A nurse manager at Arnold Palmer Hospital for Children, Orlando, Jenn was able to arrange for the elf to go into surgery.
"She told her daughter not to worry because we have the best medical team and they had "special doctors" that could fix her elf's injuries," the post on Facebook reads.
And, thankfully, someone was there to record the whole thing.
Check it out here: