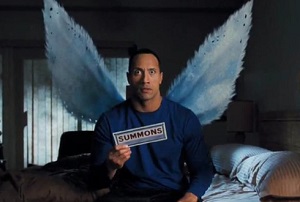 It doesn't matter how careful you are about hiding the clues – sometimes your children are always one step ahead of you!
This is certainly the case with a nine-year-old girl called Lexi, who figured out exactly who the real Tooth Fairy was – and made sure that her parents knew the game was up!
In a picture posted to social network site Reddit, one parent shared the letter that clever Lexi wrote to her parents, informing them that she knew all about their trickery.
"I don't believe in the Tooth Fairy anymore. I know it's you who gets the money and puts it under my pillow, mom and dad," writes Lexi, adding, "I'm sorry if this is hard for you, but I'm nine now."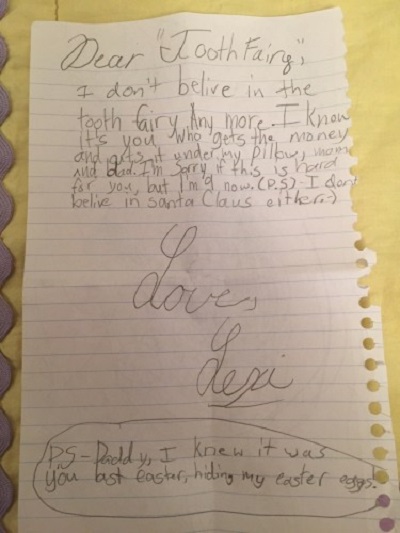 She certainly told them!
We think our favourite part has to be her extra note at the end in which she tells her father: "P.S. – Daddy, I knew it was you last Easter, hiding my Easter eggs!"
It seems there is just no pulling the wool over this young lady's eyes.