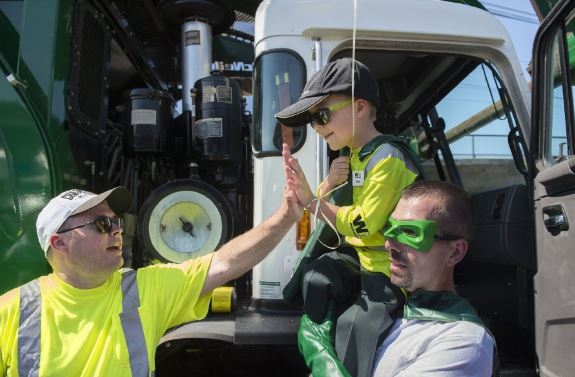 It's not unusual for little boys to dream of becoming a fireman or postman.
But Ethan Dean's dream is a little different.
The six-year-old from Sacramento has always been fascinated by bin men. Yep, there is nothing more fascinating to Ethan than the humble refuse collectors who come to his street every week.
And thanks to Make-A-Wish, he finally got to experience life as a 'garbage man' for the day.
The little boy has Cystic Fibrosis, a condition that leads to a build-up of thick mucous and frequent lung infections.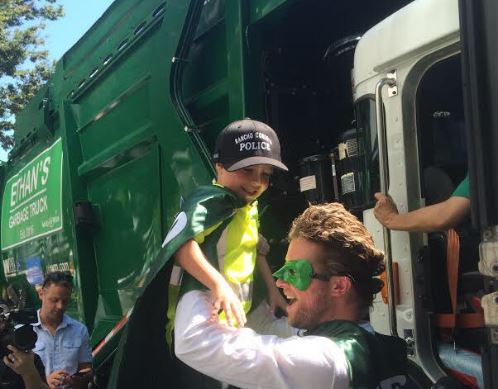 While he can lead a relatively normal life, the life expectancy for people with the condition is about 40.
That's why his parents want to do everything they can to make his life as enjoyable as it can be, turning to the Make-A-Wish Foundation to bring a smile to his face.
But he wasn't a bit surprised by Ethan's answer.
"We pretty much knew it was going to be about garbage trucks," he told Fox News, adding that Ethan has a garbage truck bedspread and pillow at home.
"He's been watching them come down the street since he first learned to crawl."
What a sweetheart! It might be an unusual obsession, but it's as good as any. Sure, where would we be without our bin men?!
You can watch little Ethan 'on the job' below!
SHARE if this brought a smile to your face.