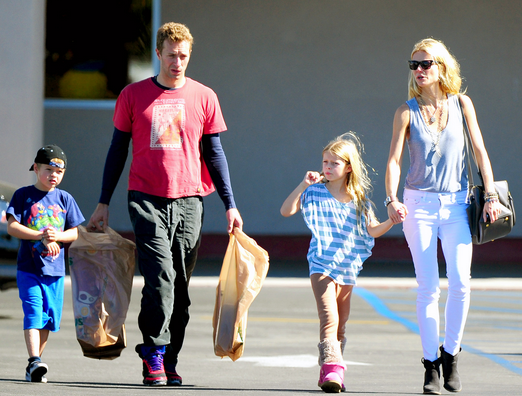 It seems Gwyneth Paltrow and Chris Martin are doing their best to protect their children from the frenzy surrounding their public spilt.
The 41-year-old actress and the Coldplay singer decided to take nine year old, Apple and seven year old, Moses on a holiday just before announcing their seperation yesterday.
The separated couple along with their two children left for their last family holiday together to the Bahamas.