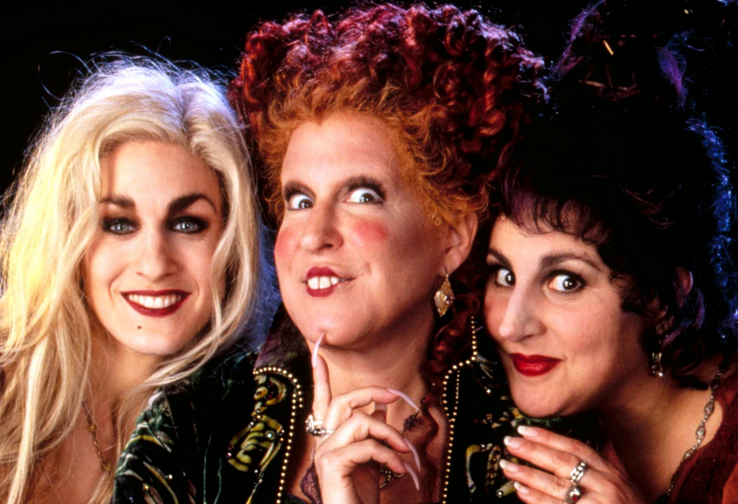 It's the season of costumes and frights – but not all of our little ones are ready to watch
The Exorcist
just yet.
Here is a list of great family-friendly Halloween movies your kids will love this October.
Hocus Pocus (1993)
Hocus Pocus is always number one on any Halloween movie list. It's got good but mild scares and a great storyline – even adults will enjoy this one year after year.
Ages: 11+
Casper (1995)
Casper is everyone's favourite friendly ghost. When Dr Harvey and his daughter, Kat move into Whipstaff Manor, little do they know they aren't the only ones who live there. And not all of the ghosts are as friendly as Casper...
Ages: 6+
The Witches (1990)
Roald Dahl's classic children's book was recreated into a scary movie back in 1990, starring Angelica Huston. These witches are not for the faint-hearted as they plan to "exterminate zee children!"
Ages: 8+
Harry Potter and the Philosopher's Stone (2001)
The Harry Potter movies are much more Christmassy-inspired, some may argue. That said, many children love dressing up as the 'The Boy Who Lived' for Halloween night, and so will love to see the movie too. After all, witches, wizards, werewolves and dragons are very much a part of Halloween!
Ages: 12+
The Worst Witch (1986)
Many of us will remember Mildred Hubble, the hopeless but loveable worst witch at Miss Cackle's Academy for Witches. Some of us may even have the VHS lying around – but nothing to play it on. Made in 1986, there's no doubt the movie has aged, but kids today will still love the movie just as much as they do the books.
Ages: 6+
Coraline (2009)
2009's Coraline really is a spooky Halloween treat. Based on a novel of the same name by Neil Gaiman, Coraline moves into a new house and discovers a new and sinister world.
Ages: 9+
The Nightmare Before Christmas (1993)
This favourite has become a firm classic. We warn you – your little ones will be singing "This is Halloween" until Christmas comes!
Ages: 7+
Beetlejuice (1988)
Another cult classic. A ghost couple discover a new family has moved into their home – and begin a crusade to scare them off. They conjure Beetlejuice to help them remove the living from their house.
Ages: 9+
Halloweentown (1998)
This Disney channel movie will be adored by kids, as 13-year-old Marnie discovers she is actually a witch – much to her mother's despair and her grandmother's delight. There are three movies in this collection, so you'll never be short for a Halloween treat.
Ages: 7+
Ghostbusters (1984)
Everyone loves the Ghostbusters, and it never ages. Dan Ackroyd and Bill Murray star in this supernatural-inspired comedy the whole family will love.
Ages: 10+