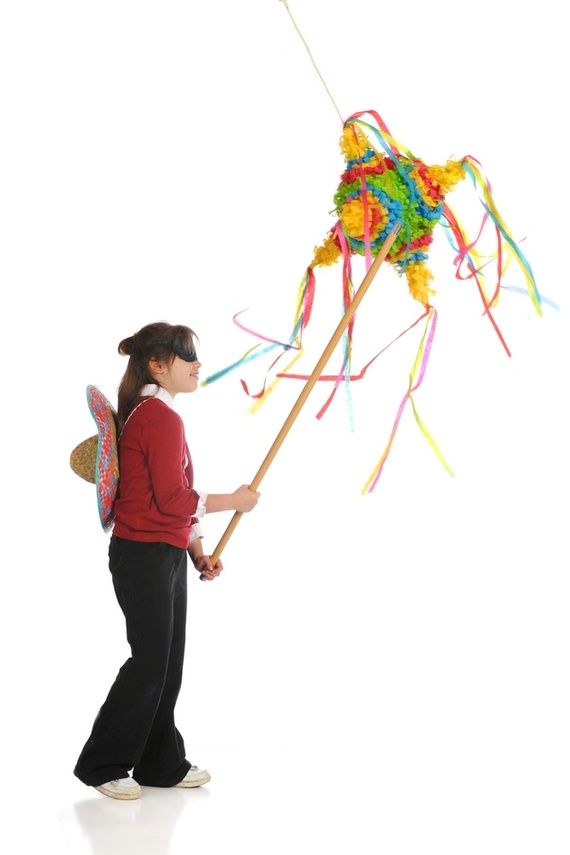 What you will need
Pinata
Pinata fillers – as the kids will already get lots of candy, you can substitute with alternative fillers e.g. mini games, figures, lego, ping ping pong balls, yo-yo etc. Make sure you have enough for all players and something for boys and girls.
Piñata stick
Blindfold
How to play
Tie the favour filled pinata to a tree branch or clothes line.
Select the first player from the group.
When the player is selected, blindfold them and spin them around a few times so they are a little disorientated.
Give the player the pinata stick, point them in the right direction and allow them take three 'swings'.
As the person is taking their swings at the pinata, somebody should be raising and lowering the pinata out of their way.
After three swings, whether that player has hit the pinata or not, the next player is select.
Repeat with all players until the pinata is smashed open – as soon as the favours fall out, all the players can gather the contents.
If you like this you'll love
these