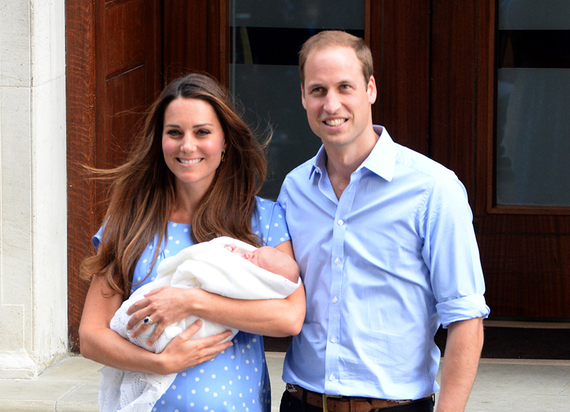 Prince George turns one year old today. Official photos were taken of the happy family at the National History Museum in London to mark the occasion, and Prince George looks as happy as can be as he watches the butterflies flying around him.
The Duke and Duchess have also released a statement thanking members of the public for all their support: "We would like to take this opportunity on George's first birthday to thank everyone over the last year, wherever we have met them, both at home and overseas, for their warm and generous good wishes to George and our family."
Happy birthday Prince George – we can't believe it's been a whole year already.