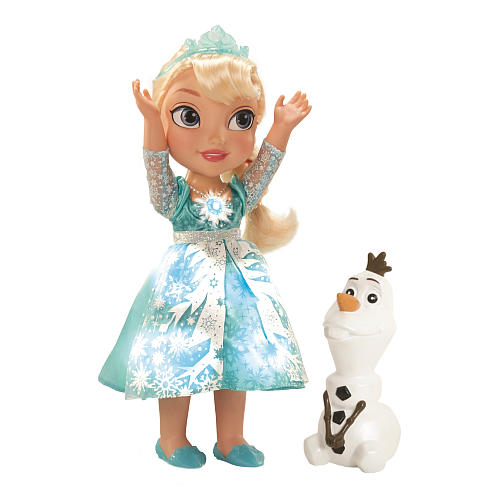 It may seem crazy to think about Christmas while the July sun shines, but savy mums know that it's always a good idea to be prepared.
Most budgets are tight for the Christmas period, so many mums like to get a head start on their festive prep to ensure their little ones get exactly what they're hoping for.
New research from Argos has revealed that kids start well before the festive season when it comes to writing their Christmas wish list. Over a quarter (26 per cent) write theirs before Halloween and seven per cent before the school summer holidays have even finished.
To help you stay on top of toy trends and snap up the most coveted pieces before Christmas mania kicks in, Argos has compiled a list of their top toy predictions for Christmas 2014.
My Friend Cayla (£59.99)
Transformers Stomp & Chomp Grimlock (£89.99)
Xeno (various colours) (£79.99)
Teksta Dinosaur (£59.99)
Disney Princess Snow Glow Elsa (£39.99)
Lego City Arctic Base Camp (£69.99)
Nerf Demolisher (£44.99)
My Monopoly (£21.99)
Little Live Pets Birds Asstd (£9.99)
Cra-Z-Loom Bracelet Maker (£14.99)
VTech Kiddizoom Watch (£39.99)
Leapfrog Leap Band Green (£29.99)
Nerf Rebelle Agent Bow (£29.99)
Despite the popularity of digital gadgets, Argos' research found that the younger generation still loves traditional toys; with more kids spending over five hours a week playing with classic toys (63 per cent) compared to PC and console gaming (54 per cent).
Anita Naik, author and parenting expert, says: "Children today have a breadth of choice when it comes to toys so it is great to see they are interested in a balance and are not bored of board games! Both 'techy' and traditional toys are equally stimulating for a child's development and the two combined are the perfect recipe for interesting play."