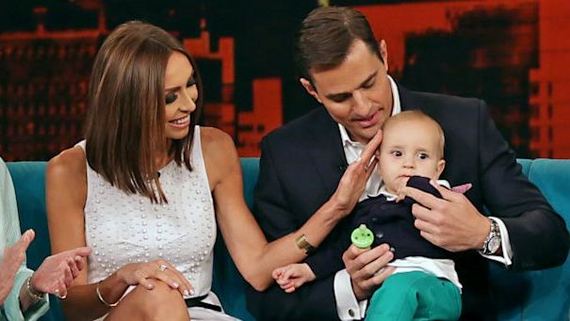 It has been revealed that Giuliana Rancic's surrogate Delphine has suffered a tragic miscarriage.
The upsetting news broke as the season finale of Guiliana and Bill gets set to air – a season spent tracking the couple's attempt to expand their family.
Speaking to E! News, presenter Giuliana said: "Bill and I want to grow our family more than anything else, so as you can imagine we were shocked and saddened when we received the bad news.
"We are incredibly appreciative of all the love and support from our viewers who have been on our journey for the past seven seasons and hope to have good news to share with everyone soon. We have had our share of ups and downs and our faith is strong therefore we know in the end, everything will be OK."
Delphine had reached her ninth week of pregnancy when the miscarriage struck. Speaking about their closeness to their surrogate, Bill said: "
Delphine is amazing. We hit the surrogate lottery when we met her. Obviously this was no fault of hers. It's a double sadness because we didn't want her to feel bad.
"
Giuliana, Bill and their family are in our thoughts.