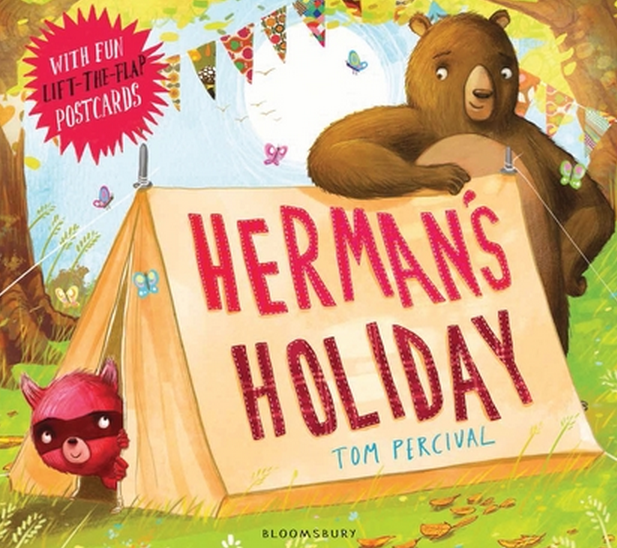 Following on from the success of Tom Percival's Herman's Letter, friends Henry and Herman are back and this time they're going on holidays.
The two friends are having a great time camping in the great outdoors, well Herman is. Poor Henry seems a little distracted, but everyone loves camping so he must he having fun, right?
On their trip the two friends send postcards back home, each one sharing a very different experience to their family and friends.
In this fabulously funny lift-the-flap picture book, Herman shows exactly what being a friend really means – making sure everyone's happy.
Full of vibrant colours and fun illustrations, your little one is sure to want you to read this book to them over and over again.
Published by Bloomsbury, it is available now.