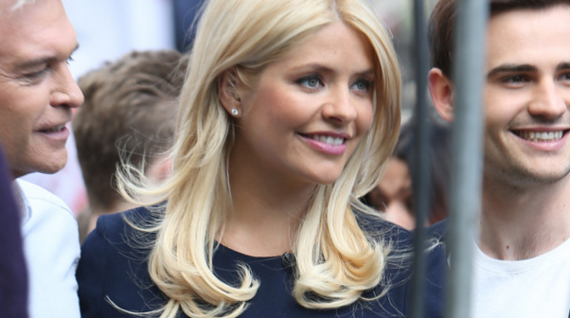 Holly Willoughby responded to rumours that she's being paid to advertise products on Twitter today. The star insisted that she's simply just a mum sharing her tips.
The pregnant star was tweeting about getting her daughter Belle to eat some vegetables.
Holly wrote: "Just tricked belle into eating courgette cut with a tool that turns it into spaghetti, dollop of pesto and she announced its her favourite!x"
The 31-year-old send a second tweet about the product.
"It's called a Kisag Swiss Trio peeler set??? One of the set does it, just brilliant! New favourite toy! X"
But the star soon came under fire from Twitter users claiming she was advertising products,
One user tweeted this message to the presenter: "wow really subtle advertising, do we get a cut of your fee if we buy one? #corporate"

However Holly was quick to respond to the comment: "Just a parent sharing a tip!"
Holly was supported by the majority of her Twitter followers who said she should be entitled to tweet what she wants.
The user then send an apology to the presenter: "you are forgiven then #apology"
The presenter is already mum to her two children, five-year-old son, Harry James and her three-year-old daughter, Belle.
Holly announced in March that she was expecting her third child.