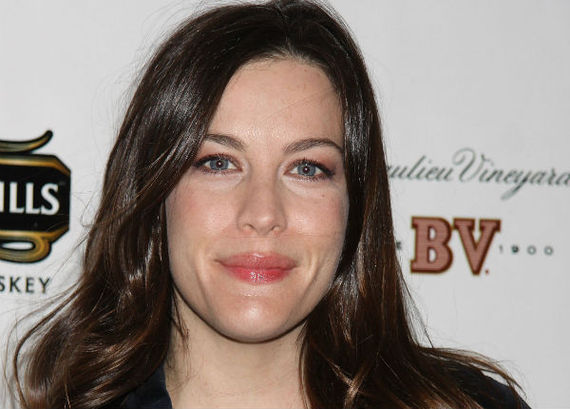 Liv Tyler, best known for her roles in Armageddon and The Lord of the Rings Trilogy, has said in an interview that she is "100% planning" on having more children.
The 37-year-old actress has a nine-year-old son, Milo, with her ex-husband, musician Royston Langdon. The couple separated in 2008.
Liv hasn't had any high profile relationships since her divorce, but just two weeks ago the actress went public with her relationship with Dave Gardner – a friend of David Beckham.
Sources close to the couple say they are head over heels in love, but Liv is keeping things in perspective.
"That's something interesting that happens in your thirties. You're not in the stage anymore of princes and happily ever after," Liv said in an interview.
"It's a different stage of acceptance and realisation about the realities of love and relationships. Forever is a long time."
Things seem to be quite serious between the couple however, as Liv is certain she wants more children.

"I hope I will have more children," she said. "I'm 100 per cent planning on it."

"If the stork could just drop it off on my roof, I'd be so happy - I'd have, like, 20."
''Ever since Milo was born, I haven't really been making many movies because I just can't imagine being away from home for long periods of time.''