She recently shared her hilarious 'bun in the oven' costume for Halloween, but Liv Tyler was au-natural in her latest baby-related post on social media.
The actress, who is currently pregnant with her second child, took to Instagram to share a beautiful black-and-white photo of herself cradling her baby bump.
Liv, who is already mum to nine-year-old son Milo, announced back in September that she is expecting a baby with partner Dave Gardner.
In a recent interview with Town & Country magazine, the 37-year-old opened up on what she most loves about being pregnant.
"The most fun thing about being pregnant again is having those mom hormones flowing around. You're more present in your body, and it's making me a better mother for Milo," she said.
She added that having another child was something that she has 'longed for' for a while now.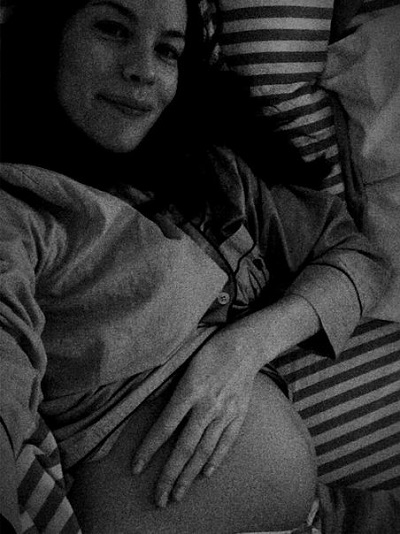 "For seven years I'd been saying I wanted to do an HBO show with an ensemble cast. And I wanted a house in the country. And getting to have another child? If you knew me well, they were things my heart longed for. And they all came together, like a speeding freight train, in one year," she added.
What a beautiful photo - she looks so happy.