The airing of her first and emotionally-charged interview has produced many revelations this week, but possibly the most candid is that concerning Susan Schneider's late husband's children.
Susan, who broke her silence this week over a year after husband Robin Williams' death, has finally spoken out about her hard-fought legal battle with his three kids.
Susan and the Williams children – Zelda, Cody and Zachary – recently settled a legal dispute concerning the late actor's estate, but it was a high-profile and bitterly-fought case.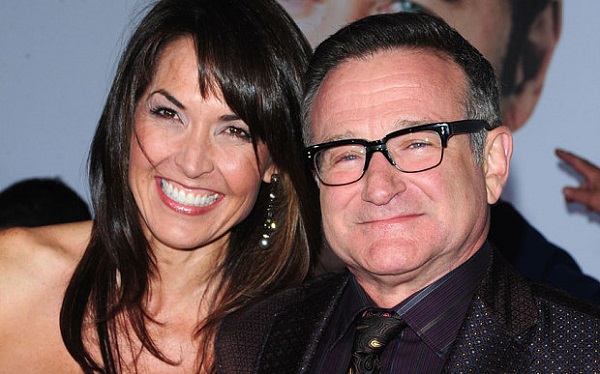 Insisting that she was 'forced' into the lawsuit, Susan said: "After being in the trenches with my husband for so long and trying to solve this thing, after seven years together in love, I was told that I might not be able to keep our wedding gifts; that, in fact, 'While you're out of the house…we need to come in and take everything out."
She also recalled how the trustees had to go through everything in the house before she could tell them what was hers, and they would then be the ones to decide if it truly belonged to her.
"I'll never forget being on the phone with one of the trustees and saying, 'Are you kidding me? I'm not going to be able to keep our wedding gifts? What is this?...If we're talking that you guys think everything is memorabilia, then take me. He's touched me. Where does this end?" she added.
Williams was found dead in his home in California in August of last year.