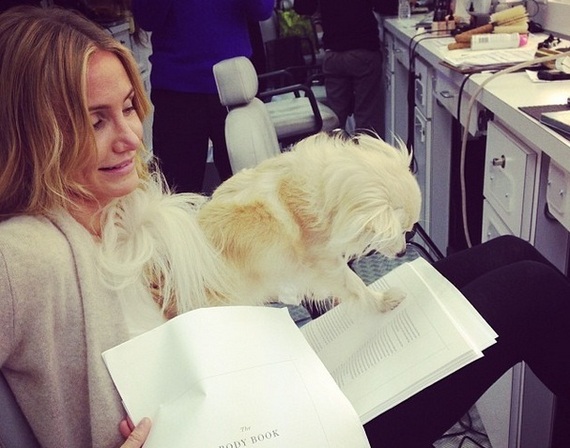 There is a lot of pressure on female celebs to settle down and have children – Jennifer Anniston in particular has
commented on the media obsession
with her private life and whether she is
pregnant or planning to have children.
Cameron Diaz says that she is not going to bow to this pressure. She is determined not to do anything just because she is expected to.
"I'm not looking for a husband or marriage or not not looking for that stuff. I'm living, not thinking what I should or shouldn't be doing with my life," the 42-year-old actress explained in her feature interview for Marie Claire.
While having had several high profile relationships, Cameron has never been married and has no children, saying "It just wasn't the thing I was drawn to."
"We live in a society where everyone has kids, so they want other people to have kids," she said. "There is this culture that says celebrities are supposed to be just like us, so people think, 'I have children — why doesn't she?'"
"But I'm not going to do something because it's expected. If a family happens, then it happens. If children come to me, then I would do that, but I'm not someone who feels like she has to do something because it's expected."