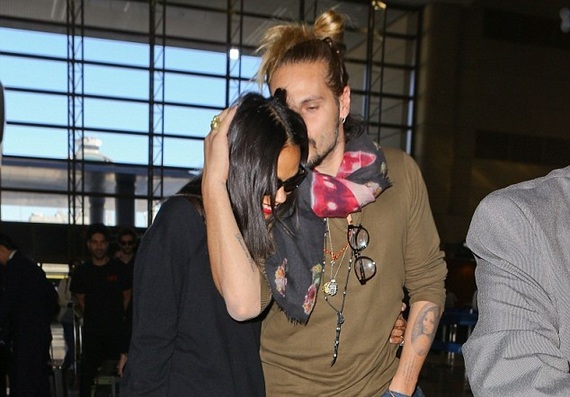 Zoe Saldana looks like she is getting ready to pop any minute, but to keep us going until her twins are born; it has been revealed that actress is expecting identical twin boys.
The 36-year-old star has kept us guessing every step of the way on her pregnancy, not confirming she was having twins for months after the rumours started flying.
While not confirmed by Zoe herself, a source close to the actress announced the happy news to E! News.
"It's twin boys and Zoe is thrilled!" They said. "Zoe always wanted a boy."
The double arrival will be a delight for Zoe, who has said in interviews that she wants as many as "four or five" kids altogether.
"They're just so delicious," Zoe gushed. "I love the anxiety, the pressure of the loud room full of yapping kids."
"But I'm a kid myself. I get along very well with animals and children. I dig them. I get them. They make perfect sense to me. A child speaks more sense than an adult half of the time."