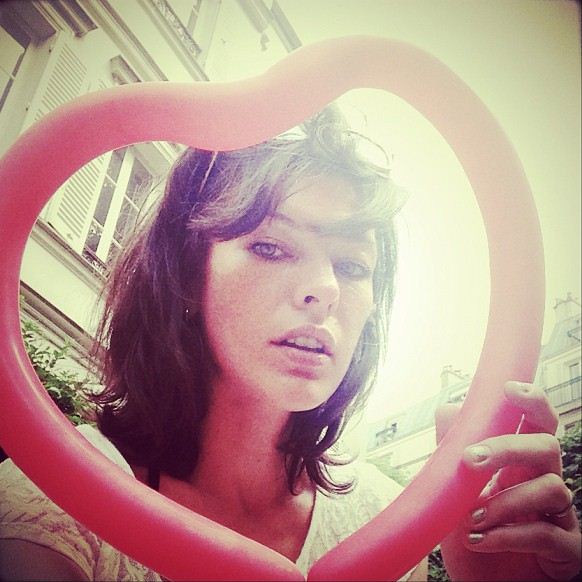 With just ten weeks until the arrival of her second baby, Resident Evil star Milla Jovovich has decided to open up about the final stages of her pregnancy.

Taking to Facebook to update fans and followers, Milla has no problem sharing certain aspects of the journey, saying: "I don't want to lose ANY weight right now, because I'm 170 lbs. I'm at a perfect pregnancy weight for my height and build."

Commenting on her last pregnancy in 2007 when she gave birth to baby daughter Ever, 39-year-old Milla said: "I'm really proud of myself for not gaining the same amount of weight that I did with our first child (75 lbs)."

Filling her fans in on her attempt to maintain a work/ life balance in the future, the actress goes on to say: "I have to be ready to start filming Resident Evil- The Final Chapter in August of this year and I will also be nursing an infant simultaenously."

Considering making changes to her lifestyle, the mum-of-one revealed: "I've started having to be really careful about my lifestyle so I don't continue to gain unnecessarily; which is not healthy for me or my newborn. I also want to be the healthiest I can to ensure the easiest delivery and no stress post birth when I have to establish a nursing routine."

We wish Milla all the best with her plans!