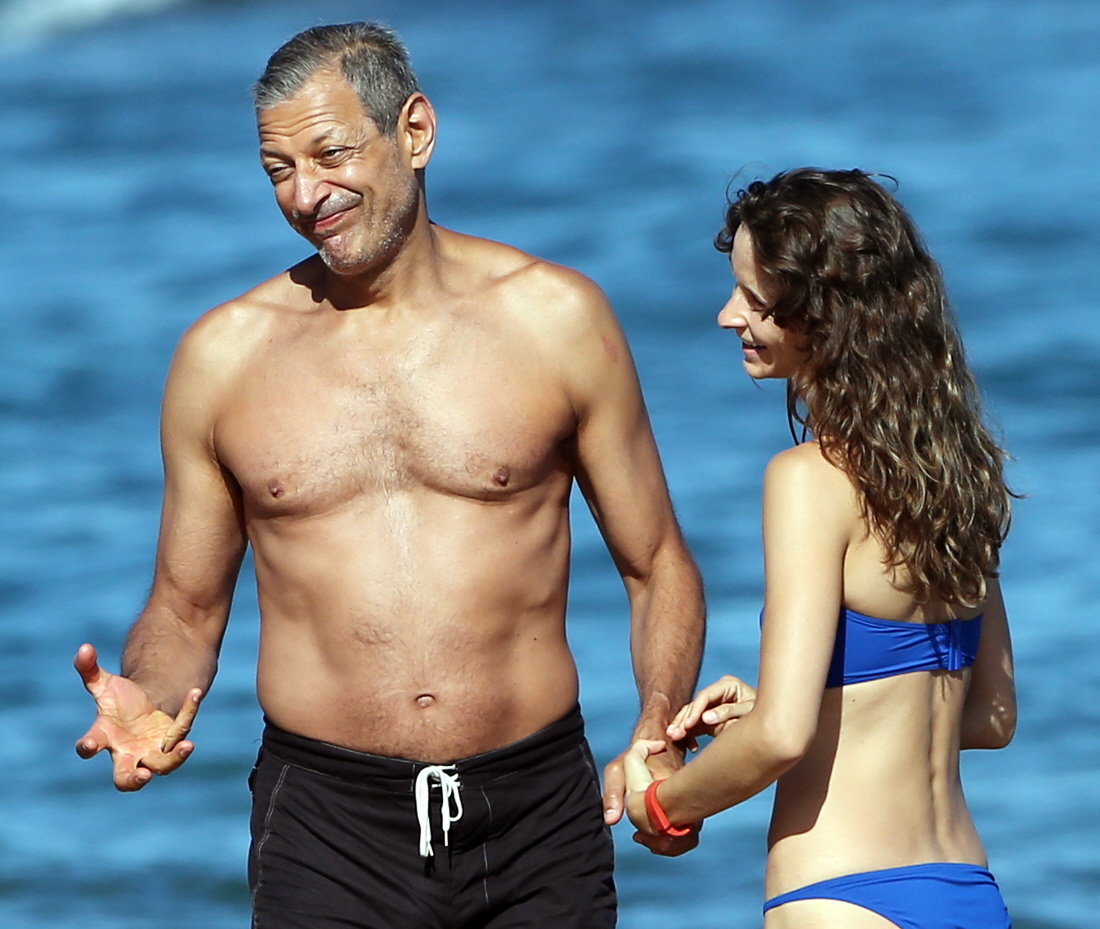 It's going to be a very exciting year in the life of Hollwood actor and star of Jurassic Park, Jeff Goldblum, now that he's going to become a dad for the first time!

The 62-year-old actor who married former Olympic gymnast Emilie Livingston in November is set to become a father this year after Emilie revealed on their wedding day that she was pregnant!

The excited star broke the news while appearing on David Letterman's chat show, telling the audience:"She told me the day we got married that she was pregnant!"

The star even went on to reveal the gender of his unborn child to the delighted host, happily declaring: "It's a boy!"

Jeff began dating Emilie, who is 31 years her husband's junior, in 2011 before tying the knot three years later.

We are thrilled for the happy couple!