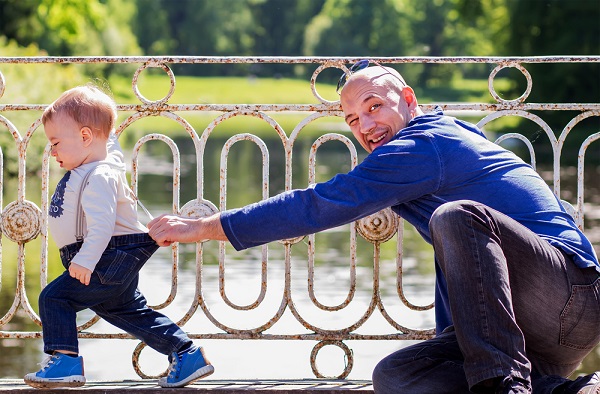 Leaving a new baby alone for the first time can be scary. So you should surely be able to depend on the baby daddy, right? Right?!
That's what this new mum though when leaving her three month old son for a three day work conference.
The height of organisation, she left a typed list for Dad- including a breakdown of the baby's routine, important information and instructions.
Posted to Imgur, the Dad in question really goes to town with the honesty!
Wife made me a list for the two nights she is out of town. We are both first time parents with a 3-month old son.
He starts with the title, changing "Instructions for Jacob" to "Recommendations for King Jacob."
And it only gets better from there!
She writes: "apply diaper cream to the butt." he replies "so I take the diaper back off?"
Yes, yes you do.
"Dress him in warm onesie with feet" she continues. But that's far too boring, how about "dress him in whatever he looks awesome in"?
The instruction not to forget the baby's sleep suit is crossed out because he "already did"
Also the fish didn't make it "Already died, R.I.P". Poor Nemo.
"Facetime with mum", has been jokingly (we hope!) replaced with "Teach him how to play Nintendo"
He also has a list of frequently asked questions that hopefully will teach him to appreciate his other half a whole lot more.
"When do I eat? Where is the dog? What do I eat? How do I cook? What if I don't make it?"
We really hoped he figured at least a few of those out, because on Friday he has an equally hilarious plan.
"Recover from being a single dad. Play Fallout 4. Seek appreciation and praise from the wife. Watch Dragon Ball Z. Sleep."
We're in bits, the poor mum!
What do you think, guys? Did he do a good job?