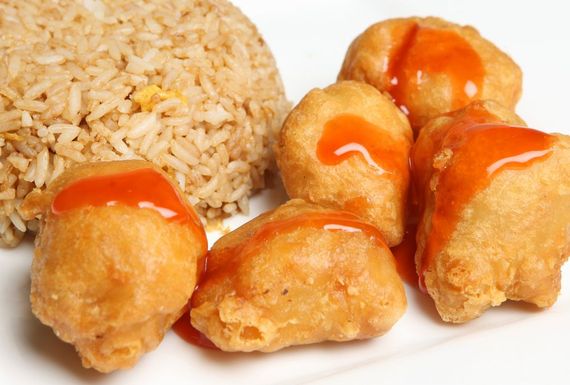 If you're anything like us, you too might be struggling to fit back into your jeans after the festive season. And, if you are like us can't afford to buy new jeans, then the only solution is to lose those extra few Christmas pounds quickly!
For many people, January is about ridding the house of any leftover tins of Roses and biscuits (if there are any left) and getting back to eating healthily and exercising regularly.
It can be hard though to find to the motivation to exercise, having to contend with long dark evenings and cold winter weather. However, when we came upon a study from the University of North Carolina which showed that food labels were more effective when they told consumers how far they would have to walk to burn off calories that they had eaten or drank, we thought it might just help.
So, if you don't think you will quite manage to stave off all your favourite treats this January, use this handy little table instead to figure out how long you need to spend exercising to erase the effects of your calorific splurge.
According to experts, a 130lb person walking at 3.5mph will burn between 160 and 180 calories per hour. A heavier person will burn more.
Pint of Guinness

(198 calories)

1 hour of walking

Or

45 minutes of mopping the floors in your house

Glass of white wine (250ml)

(185 calories)

1 hour of walking

Or

2 hours of ironing

Indian takeaway

Chicken tikka masala, pilau rice & naan bread

(1338 calories)

7 hours of walking

McDonalds Big Mac

(490 calories)

2 hrs 45 minutes of walking

Chinese takeaway

Beef with black-bean sauce

(432 calories)

2 hrs 30 minutes of walking

Or

45 minutes of swimming

Can of coke

(139 calories)

50 minutes of walking

Or

30 minutes of cycling at 5 mph

Mars bar

(254 calories)

80 minutes of walking

Or

80 minutes of horse-riding

Bar of Dairy Milk

(280 calories)

90 minutes of walking

Fruit scone (without butter or jam)

(225 calories)

80 minutes of walking

Or

Spinning for 20 minutes

Cheese & onion crisps

(197 calories)

60 minutes of walking

Or

Zumba for 30 minutes