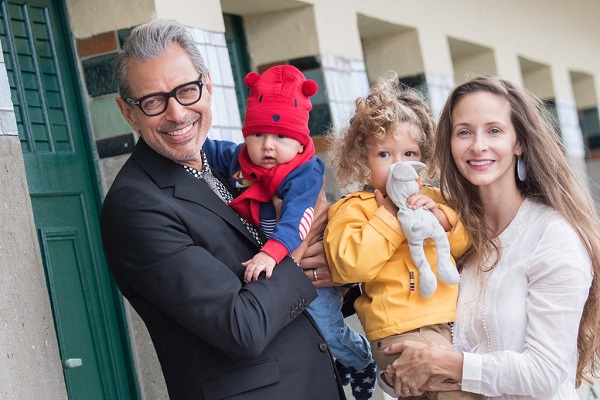 Jeff Goldblum became a dad for the first time at the age of 62, something that is becoming more and more common.
Men are waiting until later stages in life to have children and Jeff believed it happened at the best time for him.
Speaking to US Weekly, he shared, "I feel right on schedule and I love our two boys. Everything seemed to happen perfectly."

The Jurassic Park alum added that he wouldn't change anything about his family, sharing that he adores his boys-two-year-old Charlie and 11-month-old River.
He gushed about fatherhood, "I appreciate it wildly."
Jeff married Canadian contortionist Emilie Livingston in 2014, and The Grand Budapest Hotel star admitted that he never truly considered becoming a parent until he met his darling wife.
He told Parade, "I'm at a different place now. I was enthusiastic to marry her and try to have a baby."
Parenthood has been a true joy for the Independence Day star, and he certainly hasn't let it affect his relationship with Emilie.
Many parents will understand that having two young kids at home can be tricky at the best of times, but the actor admitted that they make it work.
"It's challenging, but we're very focused. We have nice people who help us and they allow us to go on a sweet date night here and there," he revealed.
The parents may enjoy the odd date night here and there, but Jeff admitted that being at home makes him happiest, "It's a very happy place with Charlie and Emilie there," he gushed.