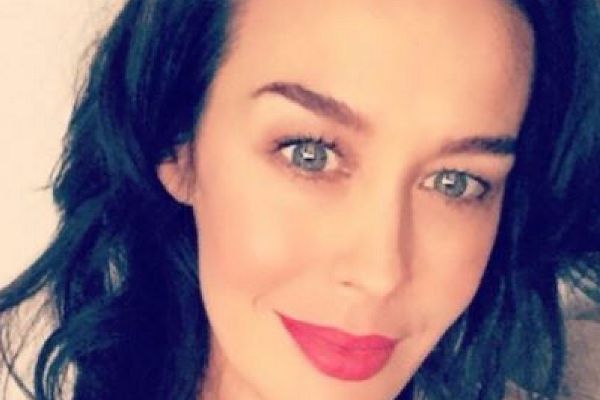 Australian model and actress Megan Gale is looking forward to becoming a mum for the second time.
Just this week, she proudly shared a photo of her blossoming belly to Instagram, writing alongside: "Watch out. Dangerous curves ahead."
While Megan's bump doesn't look that big in the photo, she reveals that her little boy is already measuring quite large at this stage of her pregnancy.
She joked that her "little bun" was turning out to be more of a "loaf". The model revealed: "I'm also much bigger, much earlier. Not so much from a weight perspective but a .... girth perspective!" We know exactly what you mean Megan!
"I could very well have a big baby on my hands come push time," she wrote, followed by an anxious face emoji.
Megan explains, as she reaches the end of her second trimester, she's beginning to notice more of the physical side-effects. "I'm feeling the preggo pinch of late," she wrote.
"As I amble (not quite a waddle... YET) towards the third trimester, the aches and pains in the nether regions are coming back with a vengeance, and much earlier in the pregnancy than I remember.
"I have also welcomed back my old mates water retention, snoring and heartburn," she joked.
However, despite the aches and pains, Megan is savouring every moment of her pregnancy.
"That all said, and jokes aside, I am just marvelling at what my body is capable of, and I am LOVING every little kick, punch and jostle that is going on in there. I mean I'm growing a freaking human - how cool is that?!"
The 41-year-old acknowledged the fact that this may be her last child and, therefore, is trying to make the most of her pregnancy.
"So lucky, so blessed, and I may not get to do this again, so I'll take the bad because I know there's SO much good, now and in the future. So, here's to #embracingthebump."
Megan is already a mum to a three-year-old boy named River, and had wanted a second child for some time.
She told Show and Tell that it had taken her six months to get pregnant with her second child, and she'd even taken three weeks off work to focus on getting pregnant.
We wish her the very best of luck with the rest of her pregnancy and the new baby.