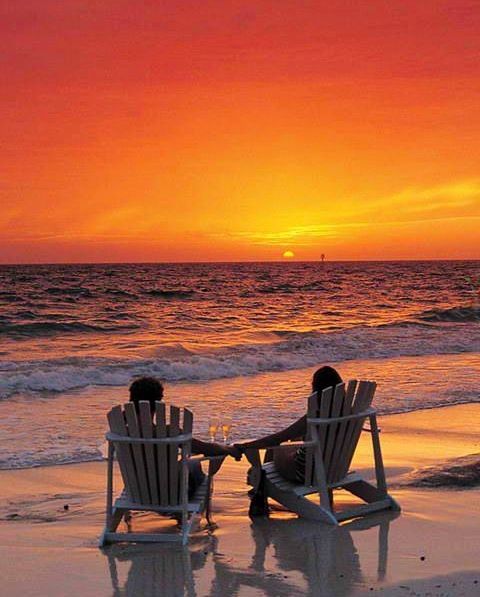 If you're planning to spend some quality time with your loved one, try experimenting with these cool ideas to keep the romance well and truly alive.
1. Book the honeymoon suite
It really doesn't matter if it's been years since you got married to the man of your dreams. Relive your honeymoon and walk down memory lane by booking the honeymoon suite at the hotel where you plan to stay. Ask the hotels to make prior arrangements and take your loved one by surprise.
2. Go shopping
Have fun while you shop with your partner holding hands in the old city or flea markets this holiday season. Pick an outfit and ask your man how you look; better still, ask him to shop for you.
3. Play a game
As a couple you can do lots on a holiday. If romance is what you seek, then why not play hide and seek by taking off in opposite directions and meeting at a common point at a chosen time. Carry a map and also your phone to navigate your way through the city. You can also take this chance to discover the actual flavour of the place, and have fun finding each other again in a strange and exciting city.
4. Order room service and lock yourselves in
If your idea of a holiday is simply locking yourselves in the hotel room for hours, so be it. Book a deluxe room with all the amenities and order room service – drinks, munchies and even the 4-course dinner on offer. Do not forget to ask the staff for a 'Do Not Disturb' notice outside the door.
5. Flirt
When was the last time you made eye contact with your partner and allowed the moment to linger? With all the commitments at work and home, we usually don't find any time to play with that special person in our lives. When you are holidaying with your partner, take him by surprise and have lots of fun yourself by flirting with him.
6. Watch the sunset
Nothing beats watching the sun go down together, lazing by the sea or from the top of a mountain. Walk down the beach holding hands and catch the sunset with the love of your life this holiday. Give in to the moment as it's an experience that the two of you will treasure for years to come.
7. Pamper yourselves
Who doesn't like to be pampered on a holiday? The two of you can indulge in a soothing body massage after you are done with sight-seeing. Look for interesting spa treatments at the hotel or look around for a salon that offers exotic massages.
Images via Pinterest.