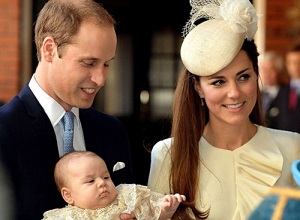 Prince George is clearly the apple of his grandfather's eye.
While we have seen plenty of photos of parents William and Kate doting on their little one, an Internet Q&A with Prince Charles has revealed never-before-seen pictures of his special bond with little George.
As part of Google's 'Google+ Hangout' series, The One Show presenter Alex Jones sat down to chat to the 66-year-old.
Keen-eyed viewers were quick to spot a beautiful photo of Prince Charles cuddling his grandchild on his christening, in the background of the frame.
The interview marked the first time that Prince Charles had conducted an interview via the Internet, as he revealed: "Some modern methods of communication – Twitter, Facebook – are not exactly my forte, yet I am well aware that it is possible to reach an enormous number of people quickly through technology."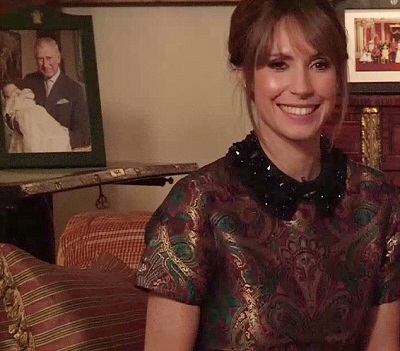 The Prince has previously spoken about his delight at becoming a grandfather, saying after George's birth: "Grandparenthood is a unique moment in anyone's life, as countless kind people have told me in recent months, so I am enormously proud and happy to be a grandfather for the first time..."
What a gorgeous photo!