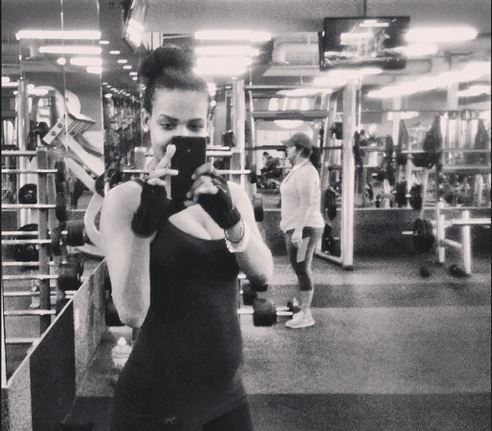 Irish singer Samantha Mumba has taken to social media to share photos of her growing baby bump, just weeks after announcing that she is expecting her first child.
The Gotta Tell You singer revealed her big news three weeks ago by sharing an ultrasound photo on Instagram, revealing that she is expecting a girl with her husband of two-and-a-half years, Torray Scales.
Now, the 31-year-old singer has updated her fans on her progress via her social media network, showing off her baby bump at the gym and with a delighted Torray.
Samantha looks so happy and is positively glowing. We wish her all the best of luck with her pregnancy.