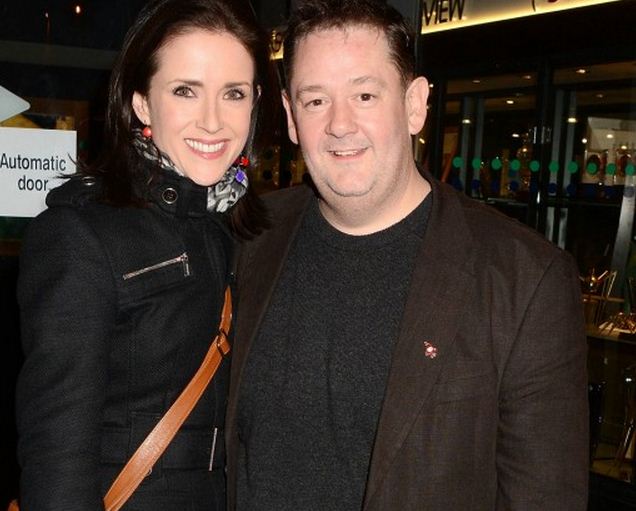 While this comedian's wife may be more than happy to share very tongue- in-cheek baby scans and joke with her husband on Twitter about their impending arrival, it looks like there are certain things she wants to keep a mystery.

Johnny Vegas and his wife, Irish TV presenter Maia Dunphy, have opted to keep their baby's gender a secret and have no intention of finding out whether they're expecting a boy or a girl.

The couple, who have been married since 2011, announced their big news at the start of the week and are happy to be kept in the dark about their first-born.

According to a pal of the couple: "Maia and Johnny don't even know if it's a boy or a girl. And have asked not to be told. They want the whole thing to be a huge surprise."


Maia may not take kindly to being asked either if her recent comments on her documentary From Boom To Maternity are anything to go by!

Johnny's wife expressed her irritation at certain probing questions, saying: "A funny thing happens when you get married, people ask about the ring, the dress you wore and when you're going to start having babies."

The good-humoured presenter went on to joke: "One may as well be asked, 'So, are you fertile?', 'Your husband isn't firing blanks is he?', or 'How often are you having sex then?'.

So it looks like we're going to have to wait until the couple release their next hilarious photo in order to find out whether they welcomed a boy or girl!