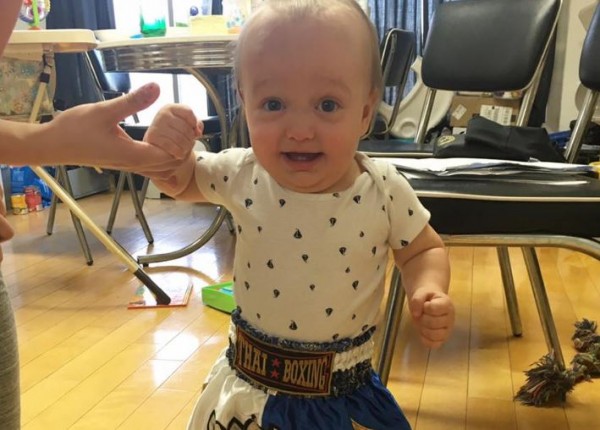 We were all heartbroken when news emerged that US MMA fighter Marcus Kowal's son Liam Mikeal was killed in a car crash last weekend.
Liam was just 15 months when he was struck and killed by Donna Marie Higgins, 72, while he was out with his teenage aunt.
Tragically, Liam passed away from his injuries, but, thankfully, his aunt is said to be in a stable condition.
His father and mother decided to donate their little boy's organs, and were told by doctors that around eight or nine children are now expected to live because of their decision.
In a post uploaded to Facebook on Monday, Marcus said that were donating Liam's organs, and, at the time, he appealed to anyone waiting on a heart transplant to come forward.
"Liam is going to donate his organs, so that his little heart can make another child live and another set of parents not have to go through what we have to…It hurts to write this, but Liam loved to share and the person we were going to raise him to be would love to help someone else," he added.
SHARE this heartbreaking story.