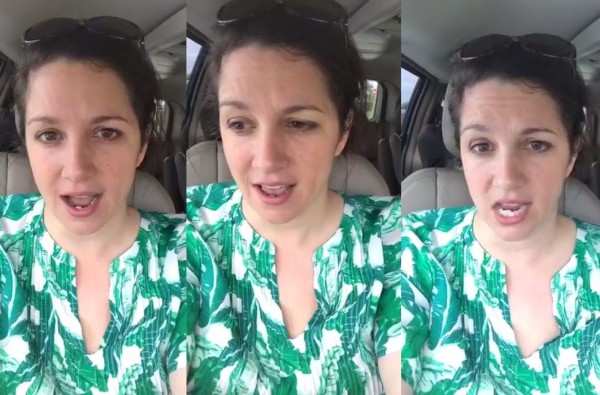 While we are the first ones to volunteer advice and support to a struggling fellow mum, we tend to draw the line when it comes to intervening.
Indeed, US mum Mary Katherine Backstrom was incredibly nervous when she came upon a group of children misbehaving recently at the supermarket – but she felt like she had to do something about it.
In a video posted the Mom Babble Facebook page, Mary revealed that she was buying a few bits for a family trip to the beach when the incident occurred.
"I noticed that there were some kids in front of me who were being loud – they were being kids. I think Mum had dropped them off," she explained.
"The man who was working the checkout had some kind of severe cranial reconstructive surgery. He had staples in his head. His head was deformed, and his eye was drooping. He looked like he had had a very devastating accident and surgery.
"While he was checking out, the kids were getting their cell phones out and trying to take pictures of him with Snapchat filters."
Mary was left 'deeply upset' by the behaviour of the children – whom she believed to have been around 11 or 12 years of age, and despite being nervous about it, decided to take action.
Setting her trolley aside, Mary followed the children outside and confronted them, all the while her 'heart racing'.
Mary told the children that they were being cruel to the man, and they looked visibly shaken and apologetic. When she found out that they were waiting to be picked up by one of their mothers, she decided to stay with them.
Once the mother arrived on the scene, Mary explained the situation. She didn't know how the woman was going to take it – but she was pleasantly surprised by the response.
After asking the children whether or not the story was true, she turned back to Mary and said: "Thank you for telling me."
"I just have to say that, as terrified as I was, sometimes it takes a village to raise kids," reflected Mary.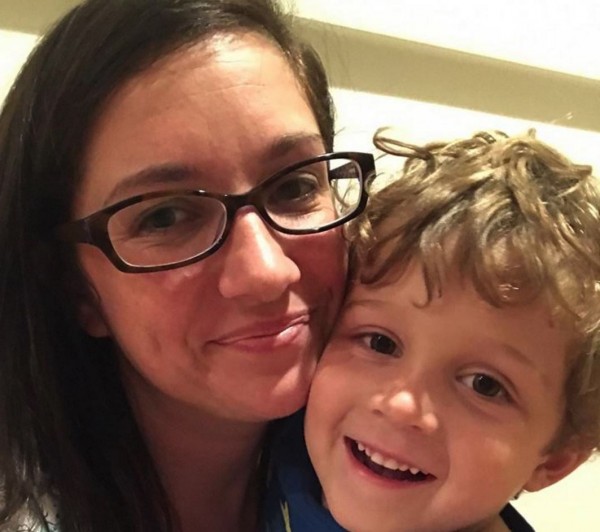 "This mum is a freakin' good mum. I can tell you that right now, because the look on this kid's face when they realised that Mum had busted them and their cruel behaviour was just like, 'Oh my gosh, we're done for now!'
"You can tell that she is a kind woman. She wanted to hear what her kids had done. She did not respond offensively. She wasn't like, 'Who are you, weirdo, following my kids out to this car?'"
Indeed, Mary totally admired how that mother handled the situation. And not only did she pay tribute to the stranger, she also remarked that it's clear she will be 'sending decent people out into the world'.
The post has gone totally viral, with Mary receiving a wave of support for her actions.
What are your thoughts, mums? What would you do in that situation?