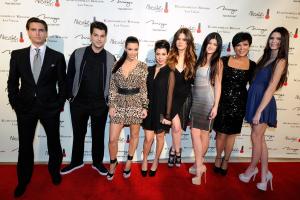 It has been rumoured, reported, alleged, suspected – but now it's confirmed!
Kourtney Kardashian revealed on last night's premier of Keeping up With the Kardashians that she is most certainly pregnant with her third child.
The announcement was saved for the end of the episode when Kourtney told her boyfriend Scott Disick about her pregnancy. However, according to Kourtney: "It was not a plan".
Plan or no plan, we're sure Kourtney and Scott will be fantastic parents to their new arrival. They are already parents to four-year-old Mason and 23-month-old Penelope, so they are well versed in the art of parenting.
We're sure the new baby will make a perfect addition to the family!