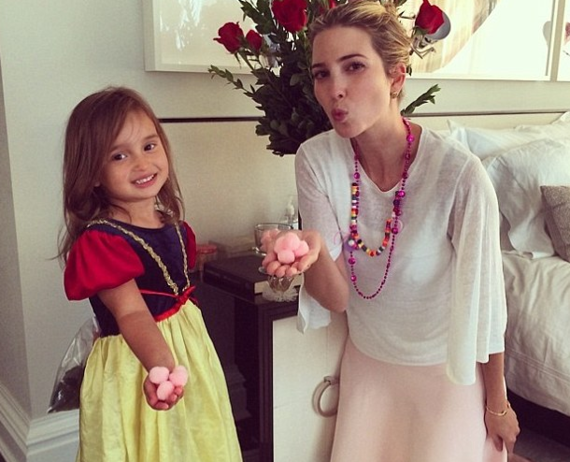 Many parents have tips and tricks in place in order to teach their children the importance of good behaviour – just like mum Ivanka Trump.
Ivanka uploaded this adorable image to her Instagram account with the caption: "Arabella received pink pompoms when she's particularly well behaved ... tonight she's really earned a few! Well done little girl!"
Arabella is also pictured in an adorable Snow White costume, clutching the pink pompoms she obviously worked so hard for.
Do you use tips or tricks like Ivanka's with your children?